The funeral of Princess Felicia Olayonu Adefila was marked in grand style. The Late Princess was known as a pillar of the community and one of the kindest souls to have lived, so it was only appropriate that her passing on was marked in a manner befitting of such a stalwart. She was buried on 21st May 2021 at her eldest son Otunba Ademola Adefila's residence, and Canada Participate was there to grace the occasion and record and document all the glitz and glamour of the day.
The Wake-keeping Night
Funeral processions in the Yoruba culture are usually a 3-day to 1-week affair. Following in this fashion, a wake-keep was held for Mama Adefila on Thursday night, 20th May 2021. The program featured a musical performance by Adedapo Shaba, a very talented artist, who lit the night up with beautiful music and dance. It was a wonderful night and fascinating for me as a Canadian. On the other side of the house, there were trumpeters displaying their craft. There was a lot to eat and drink; you could have anything you want. The house bubbled in merriment all night and the noise could be heard all through the neighborhood. My Nigerians sure love their noise!
The Funeral Service
The funeral on Friday, 21st May 2021 kicked off with the corpse arriving the venue in grand style. She was carried in a glass coffin in a horse carriage in the company of her family and friends. Afterwards, a funeral service was held at the St. Stephen Anglican Church, Diocese of Osun Northeast, Ora Igbomina, Osun state. Green was the color of choice for the day. The reason for this, according to Mr. Femi Adefila, was the fact that Mama Adefila loved the color green. Besides, for the family, green symbolized life and growth. Thus, guests were dressed in an assortment of beautiful styles of green dresses as you can see in the accompanying pictures and videos.
A horse carriage conveyed the corpse to her final resting place
Among the notable figures in attendance were Osun state governor, Gboyega Oyetola, who attended in the company of members of his cabinet which included 8 commissioners. Also in attendance were the All Progressives Congress (APC) chairman of Osun state, the People's Democratic Party (PDP) chairman of Osun state, former governor Oyinlola, senators, monarchs, members of both state and federal houses of assembly, and many others. It was a textbook of very important people and served as a testament to the great person Late Princess Felicia Olayonu Adefila was and the greatness of her children.
It is especially worthy of mentioning that Mama's twin sisters, Princess Taiyelolu Ademokun – the first commissioner of health in Osun state – and Mrs. Deborah Kehinde Adeyemo – a British-trained retired matron at Obafemi Awolowo University, now University of Ile-Ife Teaching Hospital –both attended and participated in the funeral. Both shared a special love bond with the Late Princess Felicia Olayonu Adefila. Their attendance is worth mentioning since they're both going on 83 years of age. I almost could not believe it and my respect for them shot up exponentially.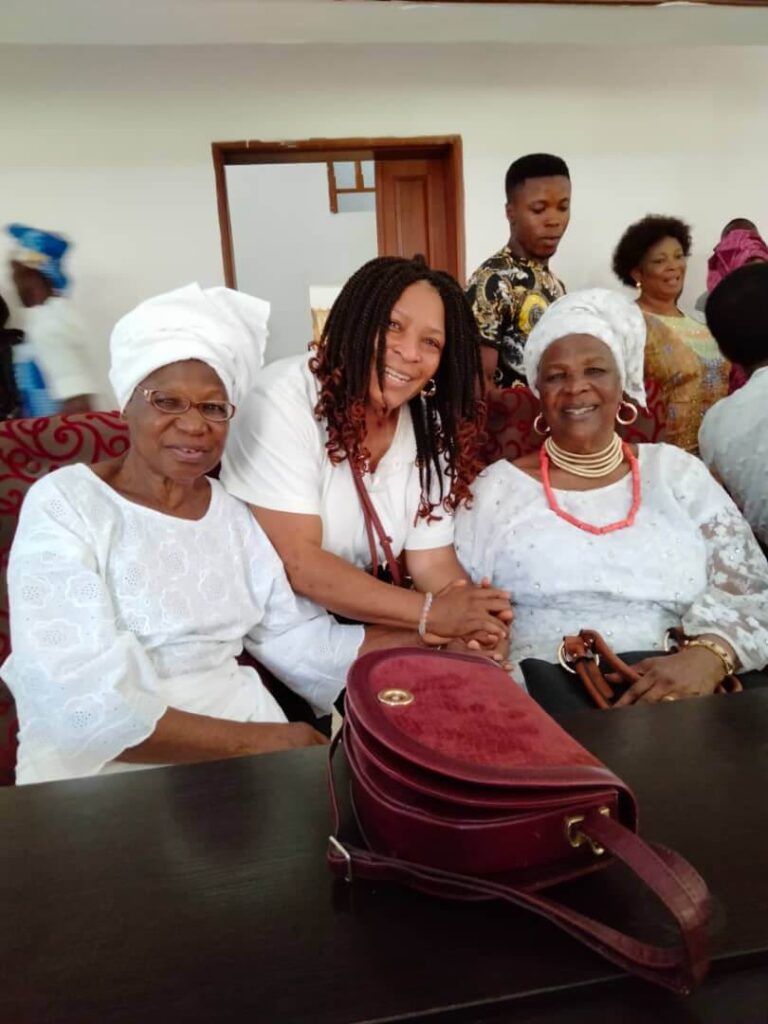 Highlights of The Reception
After the funeral service, a Yoruba-style reception was held. There were loads of food and drinks at the reception, and performances by several artists, dancers, and a street band that played trumpets, drums, and other musical instruments thrilled guests at the event. An especially noteworthy artist, Femi Solar, performed spectacularly, so much that he got the Osun state governor dancing during the performance.
Then, it was time for the 'ijo omo loku' literally meaning dance of the dead one's children. It's a farewell dance of sorts and is a common feature of Yoruba funerals. The late Princess' surviving children went on to showcase beautiful dance steps in the company of their friends and family as the playing band supplied beautiful music. I mustn't neglect to relate another constant feature of Yoruba parties in general – money spraying. Anyone attending a Yoruba event must've prepared naira notes in advance for spraying. It's a practice that has recently begun to find its way into other cultures. The funeral went smoothly and I had an eventful time.
Brief Biography of Late Princess Felicia Olayonu Adefila
When I was first introduced to Mama Felicia via her final burial picture – I never met her during her lifetime –, my first impression was that she was a fashionista just by looking at her dressing. It was obvious she cared a lot about the way she looked. I asked who she was in a bid to get to know her better, and came to learn that she was a great woman who carried herself well up to death.
Mama is the first-born child of her parents, Isaiah and Princess Iyalomowu Olanipekun and she was known to be the apple of her father's eye. She went into tailoring and selling textiles, for which she became known as Iya-alaso meaning woman who makes or sells dresses. She was a pacesetter and the first in many things; the first kerosene and textiles trader, the first female tailor. She was also a pioneer in trading commodities such as kola nuts to the north and brought back fish, animal skin, beans, corn, and other priced commodities in lorries. As a result, her financial independence as a woman was different and coveted.
Mama Felicia was known as a pillar of the community. Everyone whom I interviewed or spoke with kept glossing over how kind she was during her life. It was almost to a fault, according to some, as she put other people's interests before her own all the time. This selflessness endeared everyone to her. It was made obvious when everyone who delivered eulogies on the night of her wake-keep – there were so many eager to do so, but the officiating bishop only accommodated seven – both old and young addressed her as Mama meaning my mother. The designation is used as a sign of respect and endearment, and is a common practice among Yoruba indigenes but also resonates with other Nigerian and African cultures. It was touching to see both old and young use the term and identify her as Mama and insert their names. If only she knew the multitude of children who survived her apart from her four biological children.
At the End
I asked Mr. Femi Adefila, Rave FM radio studio owner and surviving son of Mama Adefila, what the title 'Mayegun' of the Saints' Anglican Church means. As a Canadian, I tried to translate it as it spelled in Yoruba. In simple terms, Mama was given that title because she was a peacemaker in the community. People often came to her to resolve one problem or another. She never tired out or became complacent, but always sought out peace in her community.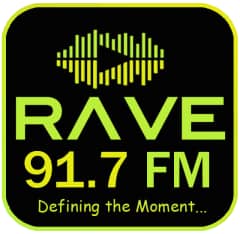 I never met Princess Felicia Olayonu in her lifetime. However, I feel very blessed to have been part of the celebration of her life achieved. It was a pleasure being a part of Mrs. Felicia Olayonu's celebration of life and bringing her story to life from a Canadian point of view. My name is Bukky Ojo and this is Canada Participates.