AFROCARIB
Energetically Joyous! People
It's been a month since the town of Scarborough participated in a very joyous festival.
AfroCarib Festival is celebrated every year, organized by the Heritage skills development center. This is my first experience and I loved it, there was love, kindness and general togetherness in the air, everyone I met was happy, no one minded the rain, in fact the rain became a blessing in disguise as the weather was cool calm and collected
As I entered the Thomson Memorial Park I took in the expanse of land and the varied activity spaces with different sections of the park geared towards family gathering, a nice clean trail leading to the open space where the vendors have set up shop and I could see a drum performance going as people danced away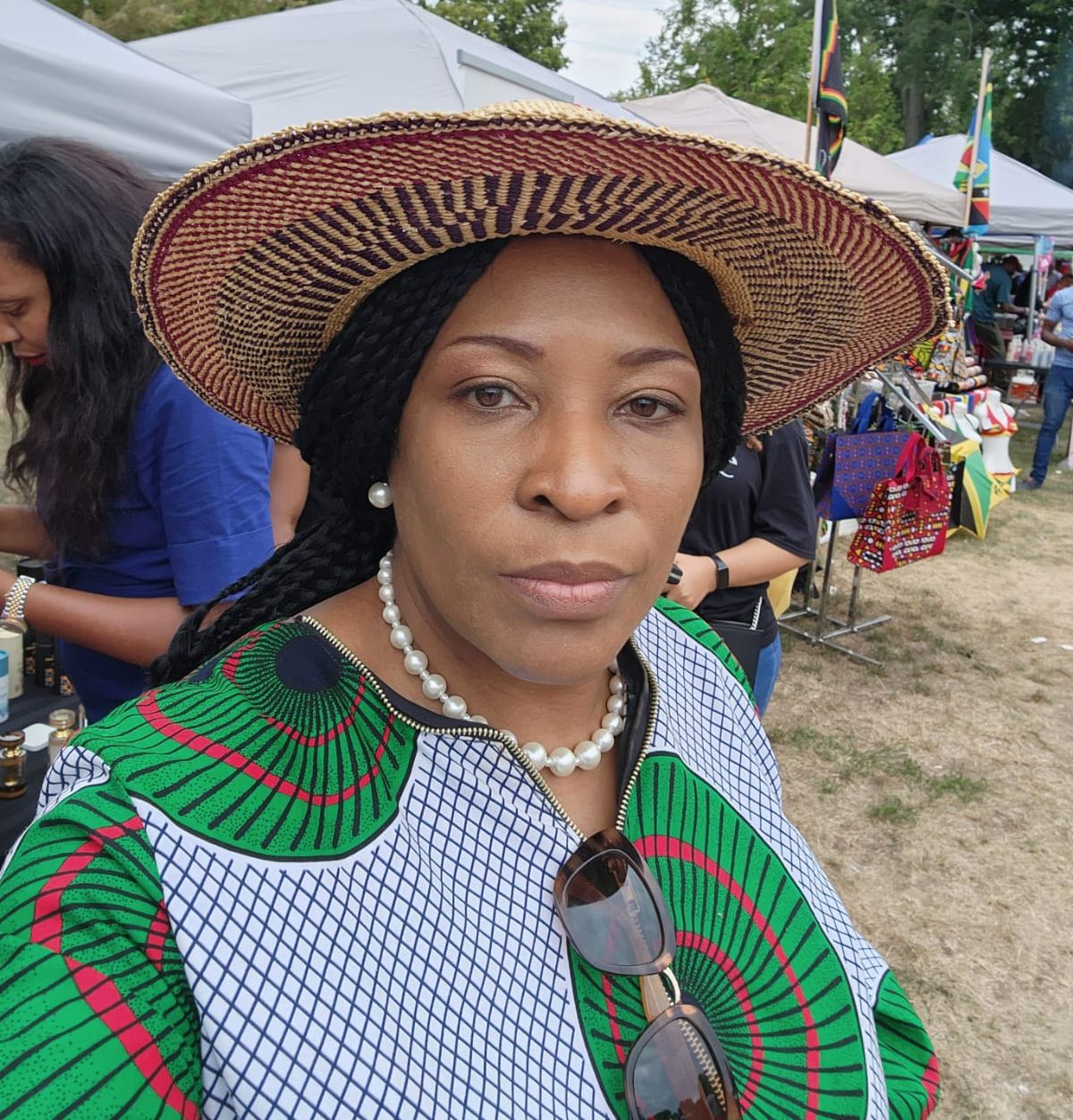 Instantly I felt belonged yes belonged! even though I hail from the west part of African, the display of the African drums and the tone coming from it as its played made me smile and it took me back to the days of my youth when we played and danced to the street performers, the music the songs the dance oh God the dance competitions every child on my street wanted to participate in it…I took it all in as I moved closer to the stage to join the crowd of spectators some listening while some were dancing,  I took out my camera and started to  click away I needed to capture every moment
As the day progressed more acts and performances, made it to the stage as the park also got fuller.
I decided it was time to visit the vendors
A beautiful array of vendors, a blend of African and Caribbean displays, food trucks, hot meals, salads, hard cold pressed juice, roasted corn, African and Caribbean dishes, a huge candy booth, sugar cane juice, and even God's own puff puff made on location. I also visited the clothes, shoes, bags, perfume, jewelry booths, the list is too long to mention all here so please visit www.bukkyojo.com/AfroCarib
for a full list of vendors and their contact information
I settled for a Caribbean rice and peas with jerk chicken, with curry goat gravy and a tasty festival as side with a bottle of water, I really enjoyed my food.
I went around to speak with the other vendors and ended up buying some cool things including the straw hat I ended up with. All the vendors I spoke to had stories to tell as they share their "why" they are supporting the AfroCarib Festival, for most the answer given was that AfroCarib event gives them a place to showcase their talent too especially in the products they are selling.
One thing I have always liked about festivals is the access to rare inexpensive finds displayed by vendors there were many of them and they can be found on our website a list of the vendors
I thought it was very cool to have 2 of everything,
An African and Caribbean DJ
An African and Caribbean master of ceremony, plus lots of Caribbean and African performances. By the end of the day AfroCarib stage saw a total of 34 performances.
AfroCarib was organized by the Heritage Skills Development Centre (HSDC) which is a non-profit organization that was established in 1993. It was founded by a group of women who observed a gap in the integration services available to new- immigrants, refugees and minorities in the Greater Toronto Area. Their mission is to promote the health, social, cultural and economic sufficiency of marginalized, at-risk, newcomers' individuals, including: youth, women, seniors and their families. HSDC continues to assist individuals and families in building stronger foundations through integrative and empowerment programs and services.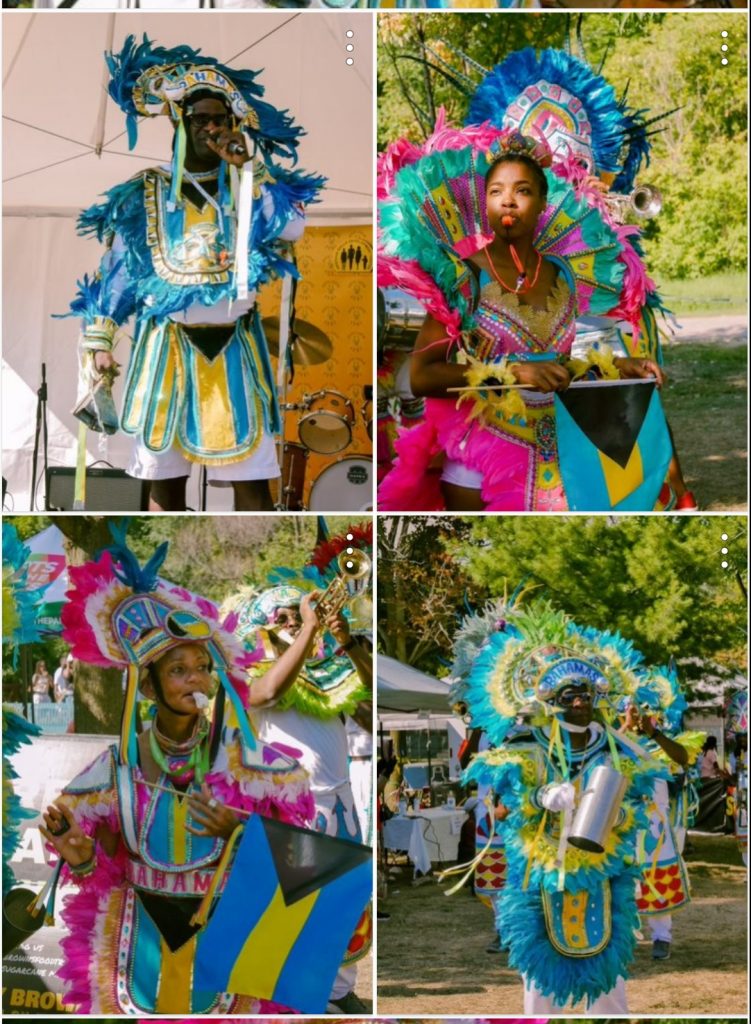 Energetically Joyous People
People of all diverse culture and background came in large numbers and we all had fun period.
There was something for everyone even the kids showcased their dancing moves as the adults enjoyed the array of many talents and performers
Between the two days August 20th and 21st 2022 the AfroCarib stage saw 34 different programs, belly dancer music and dance competitions in a street dancing style. A little girl won with those dancing moves that caught everyone attention she even got money sprayed on her a very typical African tradition
The energy of both the performers and the community of people that came made the AfroCarib Festival 2022 a festival like no other everyone was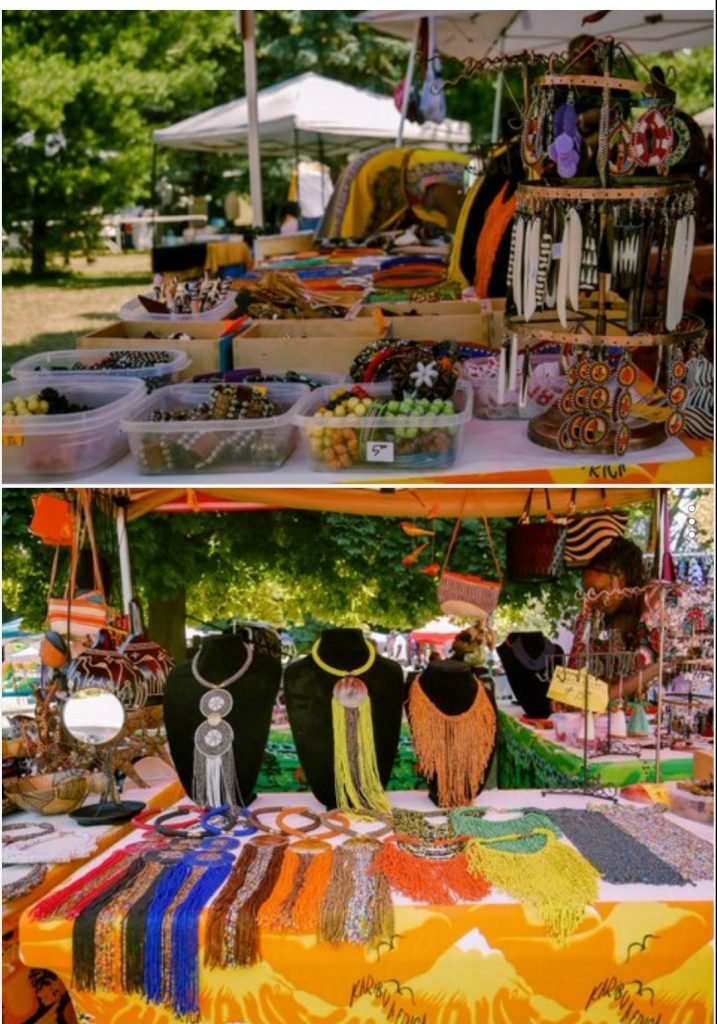 Energetically Joyous!
With this jolly jolly, happy happy spirit, this festival is organized every year to achieve its desired objectives, which is to support talented individuals from all over the world and merge the two communities Africans and Caribbeans whereby similarities can be shared and diversity can be appreciated.
This African and Caribbean festival promotes cultural people and also provides a massive opportunity for extraordinary individuals, it's devotion to encourage genuinely competent talent consistently boost AfroCarib's popularity.
It's a mood-changing festival that encourages you to come here and enjoy the best time of your life. It is organized to let you forget your stress and worries and chill out there. It boosts your energy and let you feel livelier with such amazing activities, which in turn helps the ordinary and everyday person.
AfroCarib festival covers many areas promoting African and Caribbean cultures, creating a platform for social interaction, and providing joyous activities to engage the audience, one thing is mandatory which is empowering maximum value to all participants.
This incredibly organized festival can only be possible because of team efforts. The devoted team of workers and volunteers, and all the supporters and sponsors of the event, they all helped to make it happen, they are worth praising.
To Aunty Charity as I fondly call her, she is the Director of HSDC her name is Charity Lebeanya, she could be spotted dancing at intervals as she was also making sure the event ran smoothly, Well done Aunty Charity! You do well!
I am your famous girl Bukky Ojo, I am a Publicist, I revel with my pen, I like telling stories, 
Your story!
I give your audience a first inside look to what is happening in many words they can relate to 
I am on many platforms such as…
It would be my pleasure to attend your event to gather highlights with pictures and videos then write about it and help you share it to your perfect audience, family and friends
So, either you are having a conference, business summit or more social events like birthdays or political and or religious gathering, I have a platform just tailored for you 
I can be reached with all my contact details on www.bukkyojo.com looking forward to telling your stories
Thank you
Bukky Ojo